GONDAL, KUMARI OF

Neg. No: 7087

Neg. Size: 15"x12"

Neg. Date: 10-7-1911


Sitter: Bai Shri Leilaba Kunverba Sahiba. b. at Gondal, 14th February 1891, second daughter of H.H. Maharaja Thakore Shri Sir Bhagwant Singhji Sagramji Sahib Bahadur, Maharaja of Gondal, GCSI, GCIE, by his first wife, H.H. Maharani Bai Shri Nand Kunverbaji Sahiba, CI, second daughter of H.H. Maharana Shri Narayandevji Ramdevji Rana Sahib, Raja of Dharampur. Educ. Monghiba Girls School, Gondal.
Married at Gondal, 11th May 1919, H.H. Raja Rana Sir Bhagat Chand Sahib, Raja of Jubbal, KCSI (b. 12th October 1881; d.1951), younger son of Raj Rana Padma Chand Sahib, Raj Rana of Jubbal. They had issue four sons and two daughters. [The Raja of Jubbal (in the Simla Hills) was, like his father in law, a very progressive ruler. He introduced free medical services for all his subjects and abolished all forms of taxation during the latter part of his reign].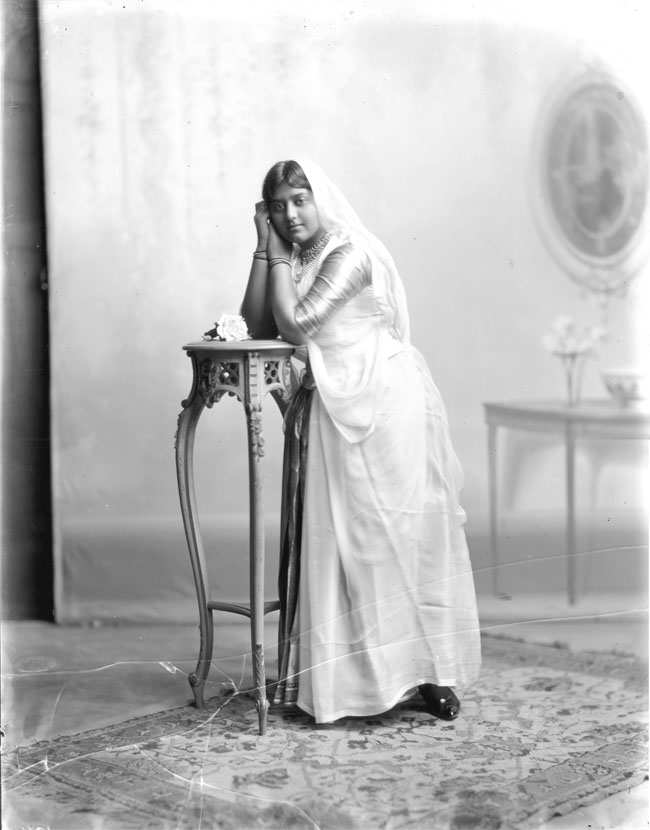 Image published in The Lafayette Studio
and Princely India, Roli Books, New Delhi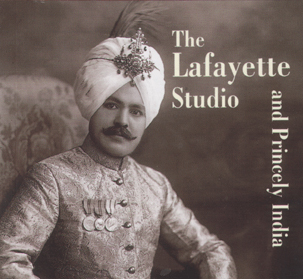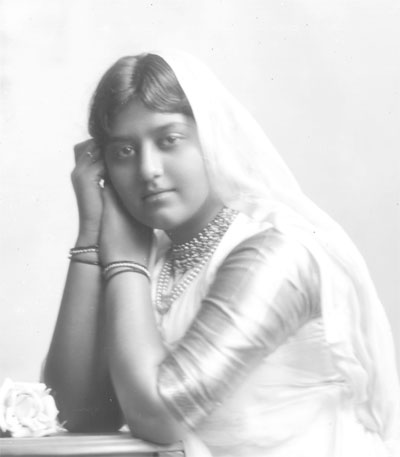 Date: 10 July 1911.
Occasion: Visit to England for the Coronation of King George V.
Location: Lafayette studio, 179 New Bond Street, London.
Descr: FL standing.
Costume: The Kumari wears a very simple white outer sari with narrow gold brocade edges, over a plain skirt.
Jewellery: -
Furniture & Props: Painted backdrop.

Photographer: Lafayette Ltd., 179 New Bond Street, London.

Evidence of photographer at work: -

Other images in this series:

Copyright: V&A

All images on this site are copyright V&A. For further information on using or requesting copies of any images
please contact the V&A Picture Library: vaimages@vam.ac.uk including the URL of the relevant page

Provenance: Pinewood Studios; acquired 1989.

References:
Biog: The Times of India, 8 September 1908, p ?.
Occasion: See Neg. 7082 (Thakor Saheb of Gondal).
Costume: -
Orders, Decorations & Medals: -
Reproduced: -

Additional Information: Rosemary Crill, Indian Department, V&A.

Acknowledgements: (Biography) Christopher Buyers