TECK, H.R.H. DUCHESS OF
Neg. No: GP (L) 1407
Neg. Size: 15"x12"
Neg. Date: NONE


Sitter: Mary Adelaide, Duchess of Teck (1833-97).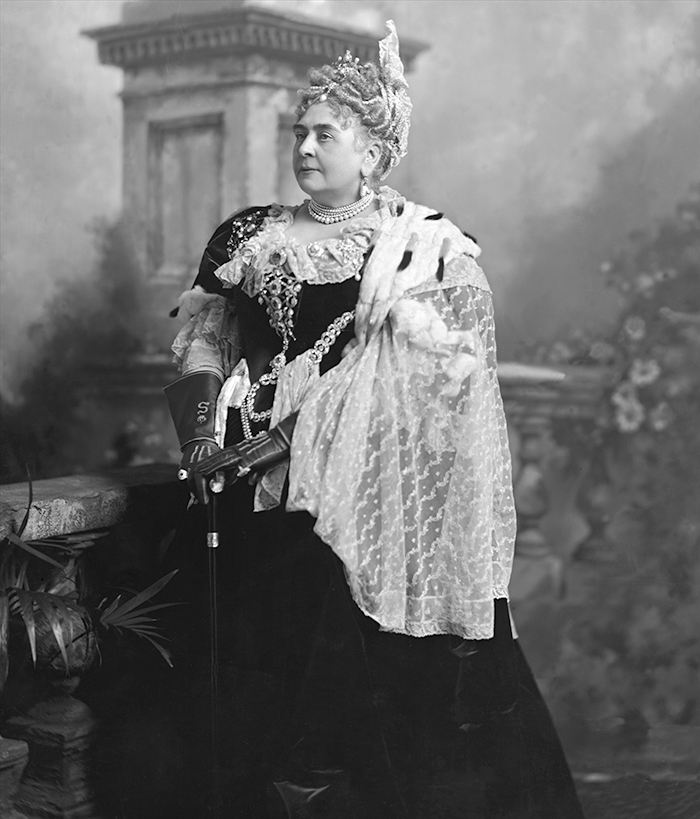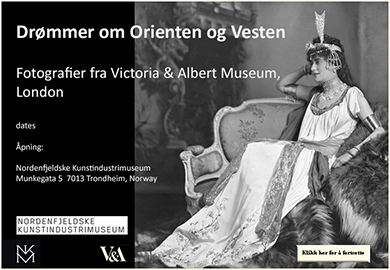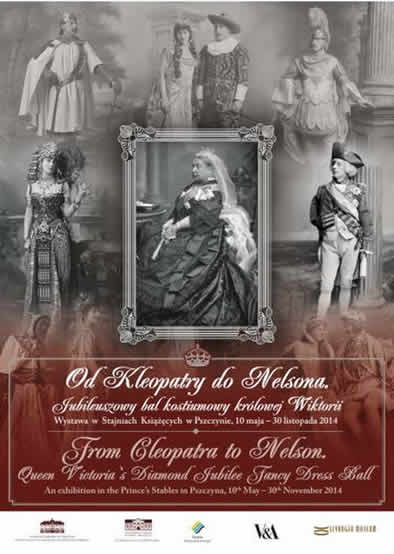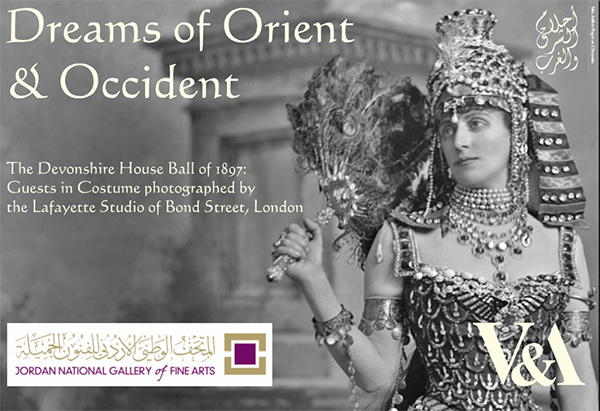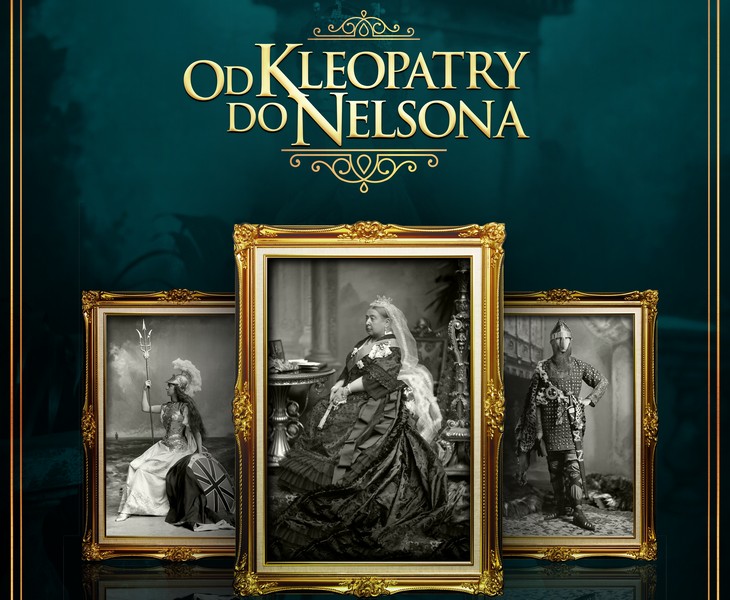 Biog: Mother of Queen Mary.
Role: as her ancestress, Princess Sophia, Electress of Luneberg and Hanover.
Date: 3 July 1897.
Occasion: Devonshire House Ball, 2 July 1897.
Location: Devonshire House, Piccadilly, London W.
Descr: FL standing.
| | |
| --- | --- |
| Costume: "Orange-coloured velours miroir, the full skirt attached to the hips with two rows of large pearls, which held the folds on to the bodice; the skirt was trimmed with ermine, and the décolletée bodice had large revers of ermine and a collarette of diamonds and pearls, from which hung on one side a lace cape attached to the hair" (The Queen, 10 July 1897, p 76a). | |
Costume Designer & Supplier: [an exact copy of a miniature engraving at Hampton Court] Madame Fréderic, 15 Lower Grosvenor Place, Eaton Square, London.
Furniture & Props: Backdrop, painted to suggest the garden statuary at Devonshire House; studio Persian rug.

Photographer: The firm of J. Lafayette, 179 New Bond Street, London W.

Evidence of photographer at work: -

No of poses: 1.
Prince Francis, Duke of Teck
Princess Mary, Duchess of Teck
Copyright: V&A

All images on this site are copyright V&A. For further information on using or requesting copies of any images please contact the V&A Picture Library: vaimages@vam.ac.uk including the URL of the relevant page

Provenance: Pinewood Studios; acquired 1989.

References:

Biog: Hugh Montgomery-Massingberd ed., Burke's Royal Families of the World, Vol I, London, 1977;

Role: The Daily Chronicle, 3 July 1897, p 7g; The Daily News, 3 July 1897, p 5f; The Irish Times, 3 July 1897, p 8c; The Morning Post, 3 July 1897, p 7f; St James's Gazette, 3 July 1897, p 9a; The Standard, 3 July 1897, p 4a; The Times, 3 July 1897, p 12b; Truth, 8 July 1897, p 107b; The Court Journal, 10 July 1897, p 1247b; The Queen, 10 July 1897, p 76a.

Occasion: Sophia Murphy, The Duchess of Devonshire's Ball, London, 1984.

Costume: The Daily Chronicle, 3 July 1897, p 7g; The Daily News, 3 July 1897, p 5f; The Daily Telegraph, 3 July 1897, p 9g; The Irish Times, 3 July 1897, p 8c; The Morning Post, 3 July 1897, p 7f; Pall Mall Gazette, 3 July 1897, p 7b; St James's Gazette, 3 July 1897, p 9a; The Standard, 3 July 1897, p 4a; The Times, 3 July 1897, p 12b; Truth, 8 July 1897, p 107b; The Court Circular, 10 July 1897, p 624a; The Court Journal, 10 July 1897, pp 1247b & 1249c; Lady's Pictorial, 10 July 1897, pp 46 [il] & 50b; Madame, 10 July 1897, pp 69a & 70 [il]; The Queen, 10 July 1897, p 76a.

Costume Designer & Supplier: The Court Journal, 10 July 1897, p 1249c.

Reproduced: -

Additional Information: -