MARY, QUEEN

Neg No: GP 101944

Neg. Size: 15"x12"

Neg. Date: 31-05-1923


Sitter: Queen Mary (1867-1953).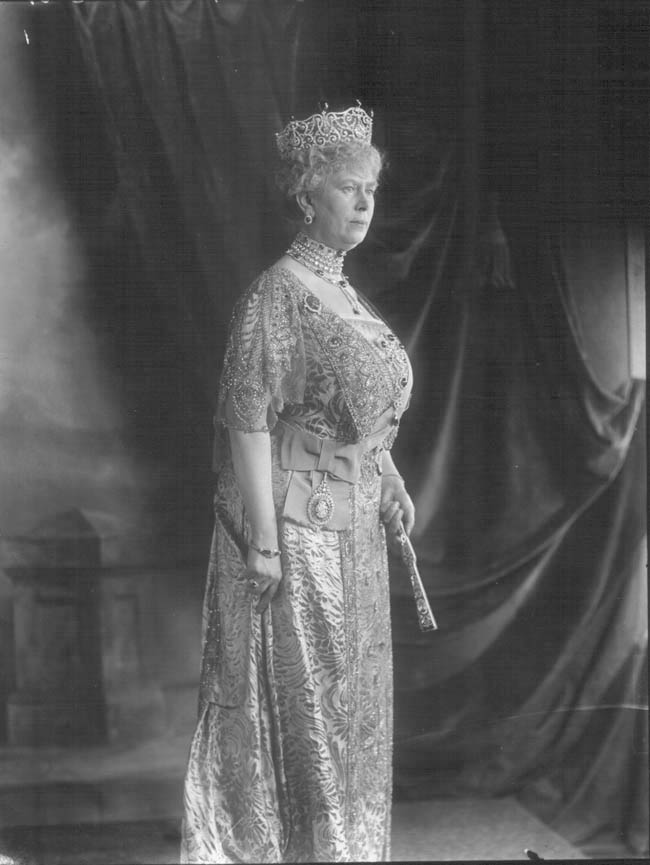 Date: 31 May 1923.
Occasion: The second court of the season, 31 May 1923.
Location: Buckingham Palace.
Descr: TQL standing.
Costume: Court dress.
Jewellery and Decorations: The 'Cambridge and Delhi Durbur' emerald and diamond parure, 1911; the insignia of the Order of the Garter, 1911.
Accessories: -

Photographer: Lafayette Ltd., 160, New Bond Street, London, W.
This image unretouched. Compare with 9035a
No of poses: 10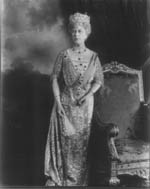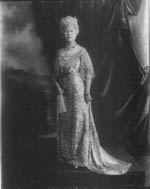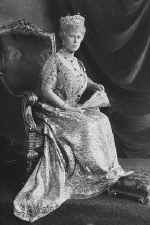 Copyright: V&A

All images on this site are copyright V&A. For further information on using or requesting copies of any images
please contact the V&A Picture Library: vaimages@vam.ac.uk including the URL of the relevant page

Provenance: Pinewood Studios; acquired 1989.

References:
Biog: Dictionary of National Biography, Hugh Montgomery-Massingberd ed., Burke's Royal Families of the World, Vol I, London, 1977, p 309.
Occasion & Costume: The Times, 1 June 1923, p?a.
Jewellery: Leslie Field, The Queen's Jewels, London, 1987; Suzy Menkes, The Royal Jewels, London, 1988.
Decorations: Leslie Field, The Queen's Jewels, London, 1987, pp 183-4.
Reproduced: [Versions] The Queen, 24 July 1929, front page; The Queen, 25 September 1929, front page.