HAYASHI, BARONESS
Neg. No: (GP) (L) 2932
Neg. Size: 15"X12"
Neg. Date: 17-03-1902


Sitter: Sitter: Baroness (later Viscountess) Hayashi, née Misao Gamo (1858-1942), 4th daughter of Shigetami Gamo, adopted by Teiun Yamanouchi; m. (1873) Count Tadasu Hayashi (1850-1913), Japanese diplomat and statesman.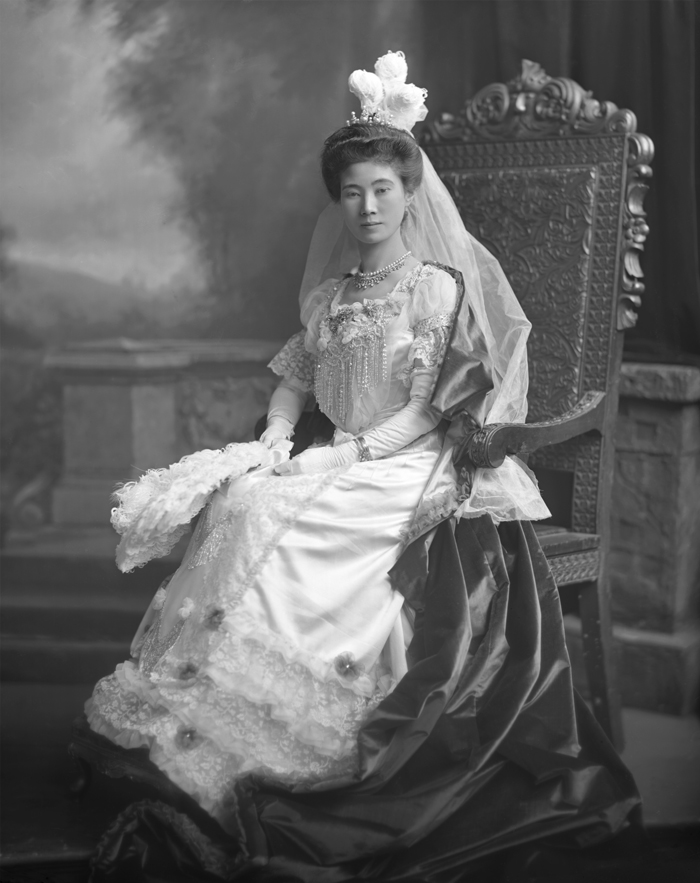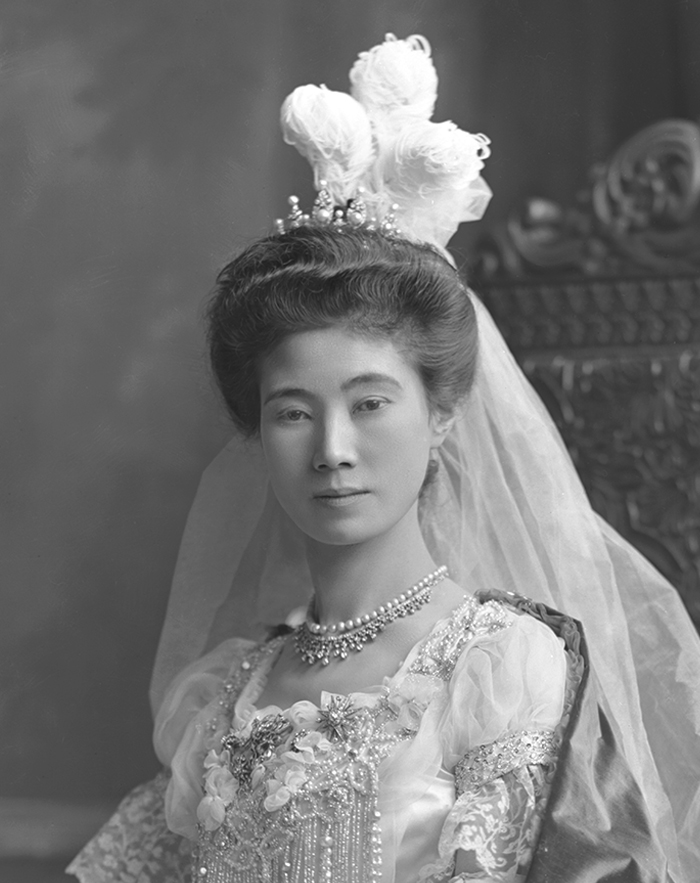 Date: 17 March 1902.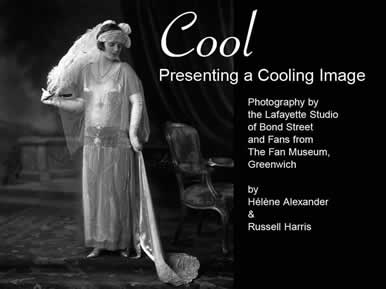 Image published in Cool, published by The Fan Museum, Greenwich
Occasion: The Court (Diplomatic Circle) 14 March 1902: presented to King Edward VII and Queen Alexandra by the Marchioness of Lansdowne.(2)
Location: The Lafayette Studio, 179 New Bond Street, London, W.
Descr: FL seated.
Costume: Court dress.
Costume Supplier: -
Jewellery: -
Furniture & Props: Painted backdrop; studio photographer's chair with detachable crest-rail.

Photographer: Lafayette Ltd., 179 New Bond Street, London, W.

Evidence of photographer at work: -

No of poses: 2.

Copyright: V&A

All images on this site are copyright V&A. For further information on using or requesting copies of any images
please contact the V&A Picture Library: vaimages@vam.ac.uk including the URL of the relevant page

Provenance: Pinewood Studios; acquired 1989.

References:
Biog: The Sketch, 22 August 1900, p 184 and 19 September 1900, p 360; https://en.wikipedia.org/wiki/Misao_Gamo
Occasion: The Times, 17 March 1902, p 8a.
Costume: -
Costume Supplier: -
Jewellery: -
Reproduced: (versions) Chic, 3 May 1902, front page; The Ladies' Field, 16 August 1902, p 11; Lady's Pictorial, 9 April 1904, p 681; The Tatler, 25 April 1902, front page.

Acknowledgements: Hamish Todd, Japanese Section, Oriental Collections, The British Library.

1. Count Hayashi was responsible for concluding the Anglo-Japanese Treaty, signed 30 January 1902. In recognition he was advanced from Baron to Viscount on 27 February 1902. He later served as Ambassador to Great Britain and in the Japanese government was Minister of Communications 1911 and Minister of Foreign Affairs 1906 & 1913.
Birth: Feb. 22, 1850
Death: Jul. 10, 1913
diplomat and statesman. Hayashi is best known as the Japanese diplomat who became an English Freemason. In his youth, Hayashi studied under Dr. James C. Hepburn, an American medical missionary, who was credited with romanizing the Japanese language, translating the Bible into Japanese and compiling the first Japanese-English dictionary. During his career Hayashi served as Japan's Minister to China and Minister of Foreign Affairs. He was initiated in Empire Lodge # 2103 in London in 1903. In 1984 Pro Grand Master Lord Cornwallis of the United Grand Lodge of England visited his grave. His name is among those appearing on the Honor Roll in the lobby of the Tokyo Masonic Center. (bio by: Warrick L. Barrett)
Cause of death: medical complications following amputation of a severely fractured leg
Search Amazon.com for Tadasu Hayashi

Burial:
Aoyama-bochi Cemetery
Tokyo, Japan
Record added: Jul 18 2002
By: Warrick L. Barrett
2. Maud Evelyn, née Hamilton, Marchioness of Lansdowne (d 1932), daughter of 1st Duke of Abercorn, m (1869) Henry Petty-Fitzmaurice, 5th Marquis of Lansdowne (1845-1927), Secretary of State for Foreign Affairs 1900-1905.