KOO, MR

Neg. No: L 8717

Neg. Size: 15"x12"

Neg. Date: 7-7-1921


Sitter: Vi Kyuin Wellington Koo (Ku Weichün) (1888-1985)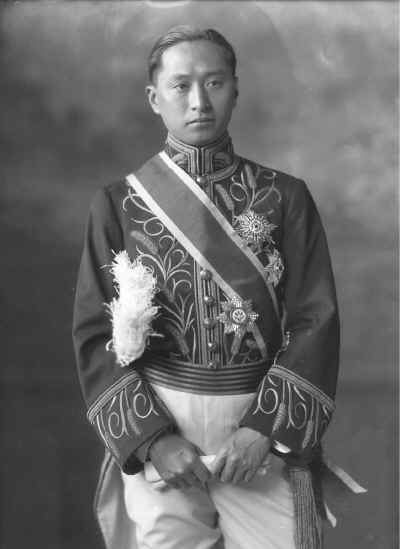 Biog: Chinese diplomat and politician; international statesman; Chinese Minister to Great Britain 1921; Chinese Ambassador in London 1941-1946.
https://en.wikipedia.org/wiki/Wellington_Koo
Date: 7 July 1921
Occasion: The State Ball, Buckingham Palace, 7 July 1921.
Location: The Lafayette Studio, 160 New Bond Street, London, W.
Descr: TQL standing.
Costume: Chinese Diplomatic Uniform: coat/coatee (?) of navy blue cloth, embroidered with corn sheaves in gold with gilt buttons, engraved with the letters RC (Republique Chinoise) in the centre, surrounded by the Chinese motif symbolizing five blessings. (CK/NB QUOTE)
Costume Supplier: Ede and Ravenscroft Ltd., address, & CK
Orders, Decorations & Medals: Star (and sash?) of The Precious Brilliant Golden Grain (Republic of China); Star of The Golden Grain (Republic of China); Star of The Order of George I (Greece).
Furniture & Props: -

Photographer: Lafayette Ltd., 160 New Bond Street, London.

Evidence of photographer at work: -

No of poses: 2. [see also two poses of wife]

Copyright: V&A

All images on this site are copyright V&A. For further information on using or requesting copies of any images
please contact the V&A Picture Library: vaimages@vam.ac.uk including the URL of the relevant page

Provenance: Pinewood Studios; acquired 1989.

References: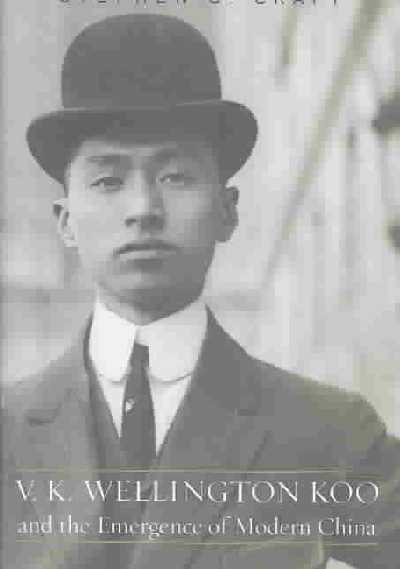 Biog: Who's Who; Hugh B. O'Neill, Companion to Chinese History, Oxford, 1987; ck also Howard L. Boorman ed., Biographical Dictionary of Republican China, New York 1967-1971.
Occasion: The Times, 8 July 1921, p 14a.
Costume: Nigel Arch and Joanna Marschner, Splendour at Court: Dressing for Royal Occasions since 1700, London, 1987, p 92.
Costume Supplier: -
Orders, Decorations & Medals: R. Werlich, Orders and Decorations of All Nations, Washington, 1990.
Reproduced: -

Acknowledgements: (Orders) David Bownes.