FLUDYER, COL.
Neg. No: 2563
Neg. Size: (?)
Neg. Date: 20-05-1903


Sitter: Colonel Henry Fludyer (1847-1920).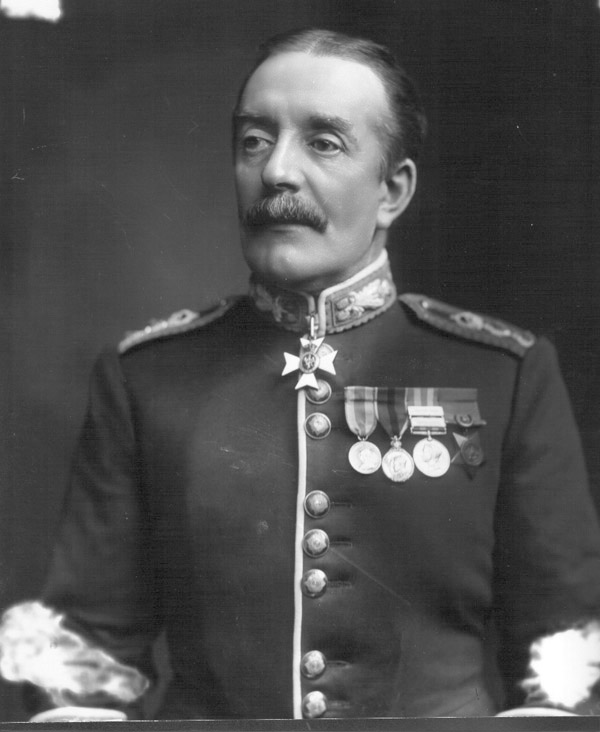 Biog: Joined Scots Fusilier Guards as Ensign; Captain, 1869; Lieutenant-Colonel, Scots Guards, 1877; Regimental Major, 1884; Colonel, 1887; Colonel, Scots Guards and Regimental District, 1895-1903; Gentleman Usher in Ordinary to His Majesty.
[From site "Soldiers of the Queen": https://www.soldiersofthequeen.com/HomeService-HenryFludyerScotsGuards.html]
"Born on 22nd May, 1847 he was the son the Rev. Sir John Henry Fludyer, Bart. He was educated at Westminster School and was commissioned into the Scots Guards on 29 May, 1866.
His first action occurred in 1882 when he was with the 1st Battalion, Scots Guards at Tel-el Kebir in Egypt. He also latter served with the 2nd Battalion in the Sudan during the ill-fated Gordon Relief Expedition in 1885 and was present at the actions at Hashin and Tamaai with the Guards Brigade that was sent out from England to reinforce General Graham's force at Suakin.
He commanded the 2nd Battalion, Scots Guards from 1892 to 1896 and the regiment from 1st June, 1898. He was created CVO in 1901.
He was Gentleman Usher to King Edward VII from 1909-10 and to George V also being Extra Gentleman Usher to the same monarch from 1919 until his death on 9 April, 1920.
From 1914 to 1916 he was in temporary command of the Scots Guards.
His promotions were:
Ensign & Lieutenant by Purchase: 29th May, 1866
Captain: 21st August, 1869
Major: 19th December, 1877
Lieutenant-Colonel: 11 June, 1884
Lieutenant-Colonel Commanding 2nd Battalion Scots Guards: 11 June, 1884
Officer Commanding Scots Guards and Regimental District: 1 June, 1898
Fludyer was awarded the Queen's Jubilee Medal in 1897. Fludyer married Mary Stuart Horden, the daughter of Alexander Radcliffe Horden, Esq., in 1891."
Date: 20 May 1903.
Occasion: -
Location: -
Descr: HL.
Costume: Full Dress uniform, Colonel, Scots Guards.
Orders, Decorations & Medals: Badge of a Commander of The Royal Victorian Order [C.V.O cr. 28 May 1901]; Queen Victoria Jubilee Medal 1897; Coronation Medal 1902; Egypt Medal 1882-1889, with 2 clasps; Khedive's Egyptian Star 1882-1891.
Furniture & Props: -

Photographer: Lafayette Ltd., 179 New Bond Street, London.

Evidence of photographer at work: -

No of poses: 2.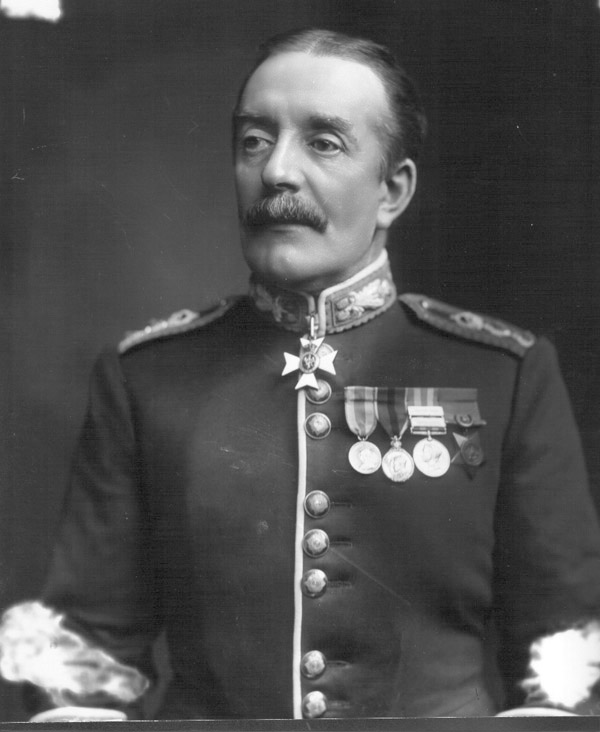 Copyright: V&A

All images on this site are copyright V&A. For further information on using or requesting copies of any images
please contact the V&A Picture Library: vaimages@vam.ac.uk including the URL of the relevant page

Provenance: Pinewood Studios; acquired 1989.

References:

Biog: Who's Who; The Army List, 1903.

Occasion: -

Costume: Dress Regulations for the Army, London, 1900.

Orders, Decorations & Medals: (Royal Victorian Order) Burke's Peerage; (Jubilee and Coronation Medals) Howard N. Cole, Coronation and Royal Commemorative Medals 1887-1977, London, 1977; (others) E.C. Joslin, A.R. Litherland & B.T. Simpkin, British Battles & Medals, London, 1988.

Reproduced: -

Additional Information: -

Acknowledgements: -