DANKS, MISS
Neg. No: 1874A
Neg. Size: 15"x12"
Neg. Date: 13-02-1899


Sitter: Miss Maud Danks (1877-1957) [later Mrs Harold Felmingham Russell m 1903, div 1912)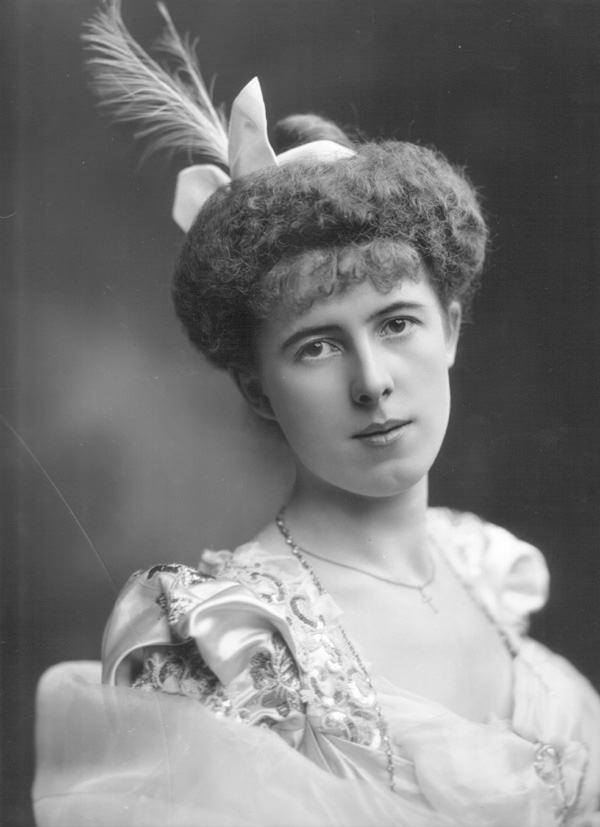 Biog: Singer and actress.
The Ladies' Field, 25 February 1899, p 527

Although Miss Maude Danks, a brilliant young artist, only made her début two years ago, she has already won golden opinions, and has become quite a favourite with the music-loving public. She has received a most excellent and careful musical training, and possesses a fine soprano voice, which she uses with charming effect. Both in London and the provinces she has appeared at important concerts with great success. Indeed, she sings with the grace, finish, and perfect enunciation of a true artist. Miss Danks has recently returned from Paris, where she has been studying with the great master, M. Bouhy.

The Sketch, 21 June 1899, p 386

Miss Maude Danks. She has just recently joined Mr Edwardes' company as one of the Society girls in "A Gaiety Girl" at Daly's Theatre. She has already wom a position for herself as a concert-singer. Later on in the season she will go on tour as the Princess Antonia in "A Greek Slave."
Date: 13 February 1899.
Occasion: -
Location: The Lafayette studio, 179 New Bond Street, London.
Descr: H & S.
Costume: -
Costume Designer: -
Costume Supplier: -
Jewellery: -
Furniture & Props: -

Photographer: Lafayette Ltd., 179 New Bond Street, London.
Evidence of photographer at work: -
No of poses: 4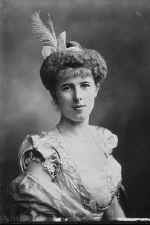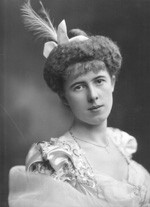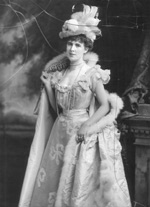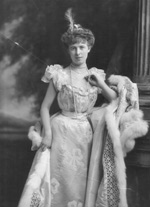 Copyright: V&A Provenance: Pinewood Studios; acquired 1989.

Biog:

Born: 16 Dec 1877 in Brockley, St Paul Deptford, Kent 1

Died: 6 Dec 1957 in Oxford, Oxfordshire 2

Probate: 27 Jan 1958 in District Registry, Oxford (Will) 3

Occupation: Actress, vocalist

Father: Charles Ferdinando Smithers Danks

Mother: Eliza Anne Fredericka Holland ADDRESSES Brockley, Kent 1877-1879
88 Wickham Road, Brockley (St Peter), Deptford, Kent 1881 C
104 Wickham Road, Brockley (St Peter), Deptford, London 1891-1892 C
118 Ashley Gardens, Westminster (St Margaret), London 1901 C
Sussex 1906 Crayford, South Lancing, Sussex 1916
Lonsdale Hotel, Lonsdale Gardens, Tunbridge Wells, Kent 1957

Husband: Harold Felmingham Russell Married: Q Dec 1903 in Newhaven Reg.Dist., Sussex 4, Divorced: 1912

family@grahamiver.fsnet.co.uk (Paul & Julie Graham)

Occasion: Madame, 1 April 1899, p 19.

Costume: -

Costume Designer: -

Costume Supplier: -

Jewellery: -

Reproduced: -

Additional Information: -

Acknowledgements: -