WEBB, HARRY
Neg. No: (GP) (L) 5609A
Neg. Size: 12"x10"
Neg. Date: 13-02-1914


Sitter: Lieutenant-Colonel Henry Webb, later Sir Henry Webb, 1st Bt.1 (1866-1940).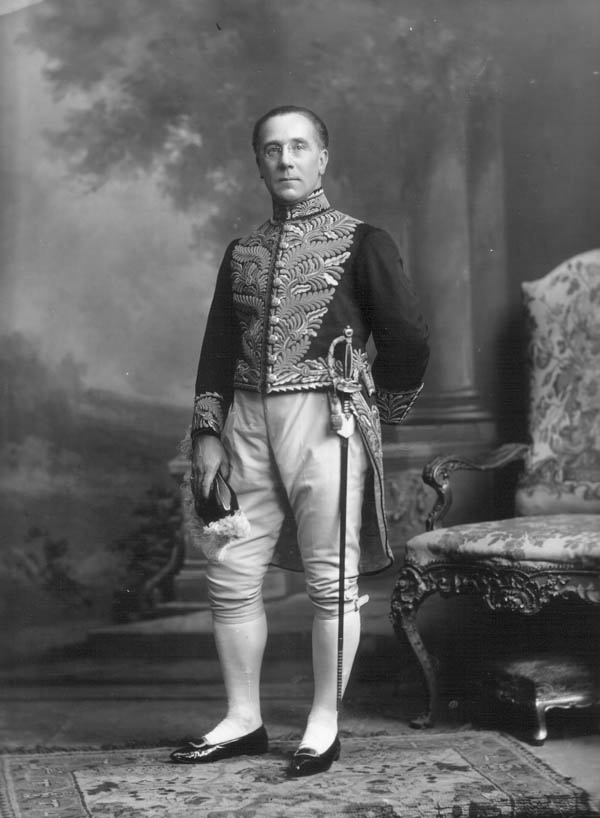 Biog: Liberal MP, Forest of Dean Division of Gloucestershire 1911-18 & Cardiff East 1923-24; Junior Lord Commissioner of the Treasury 1912-15.
Date: 13 February 1914.
Occasion: The Court, 13 February 1914.
Location: The Lafayette Studio, 179 New Bond Street, London.
Descr: FL standing.
Costume: Full Dress, Civil Uniform (2nd class).
Costume Supplier: -
Furniture & Props: Painted backdrop.

Photographer: Lafayette Ltd., 179 New Bond Street, London.

Evidence of photographer at work: -

No of poses: 4.

Copyright: V&A Provenance: Pinewood Studios; acquired 1989.

References:

Biog: Burke's Peerage; Who's Who; The Times, 31 October 1940, p 7f.

Occasion: The Times, 14 February 1914, p 12c.

Costume: Herbert A.P. Trendell, ed, Dress Worn at His Majesty's Court, London, 1912.

Costume Supplier: -

Reproduced: -

Acknowledgements: -

1 Baronet cr. 1916