WARWICK, COUNTESS OF
Neg. No: (GP) 1958E
Neg. Size: 15"x12"
Neg. Date: 04-05-1899


Sitter: Frances Evelyn (Daisy), Countess of Warwick, née Maynard (1861-1938).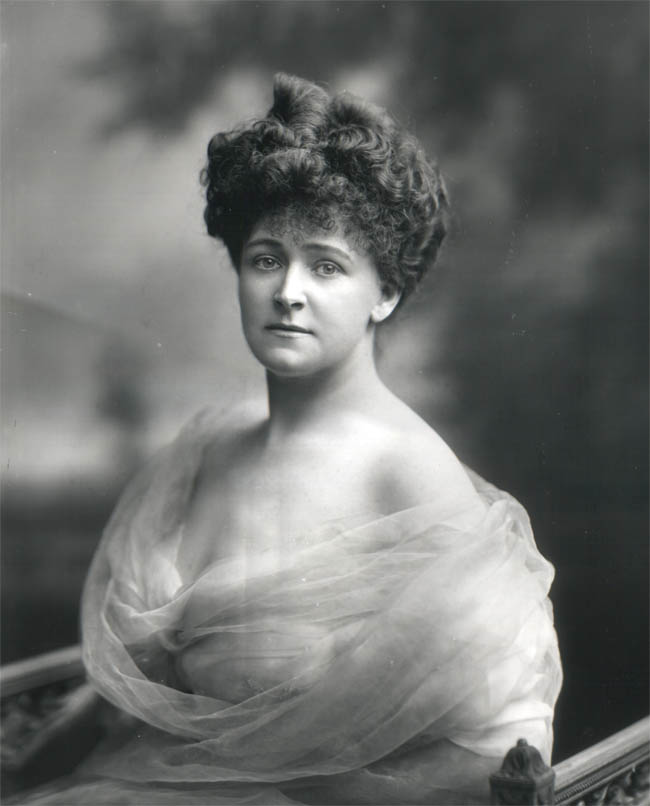 Biog: Society beauty, socialist and philanthropist; eldest daughter and co-heiress of Col. Hon. Charles Henry Maynard, only son of 3rd and last Viscount Maynard; m. (1881) Leopold Guy Francis Maynard Greville, 5th Earl of Warwick.
Date: 4 May 1899.
Occasion: -
Location: The Lafayette Studio, 179 New Bond Street, London, W.
Descr: HL seated.
Costume: Tulle around arms, in the manner of Cosway.
Furniture & Props: Painted backdrop.

Photographer: Lafayette Ltd., 179 New Bond Street, London.

Evidence of photographer at work: -

No of poses: 2.

Copyright: V&A Provenance: Pinewood Studios; acquired 1989.

References:

Biog: Burke's Peerage; Who's Who; The Times, 27 July 1938, p 16b. (See also: Earl of Warwick, Memories of Sixty Years, London, 1917; Frances, Countess of Warwick, Life's Ebb and Flow, London, 1929; Frances, Countess of Warwick, Afterthoughts, London, 1931; Theo Lang, My Darling Daisy, London, 1965; Margaret Blunden, The Countess of Warwick: A Biography, London, 1967.

Occasion: -

Costume: -

Reproduced: -

Additional Information: -

Acknowledgements: -