Image published in:
Samochody Wytwornego Towarzystwa – Miodowe Lata Automobili 1902-1905
Automobiles of English High Society – The Honeymoon Years 1902-1905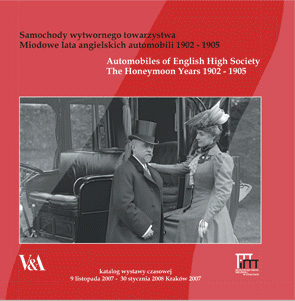 Biog: Surgeon & author.
Date: 5 October 1903.
Occasion: Photograph for The Car Illustrated magazine.
Location: -
Descr: Exterior with 10 h.p. Panhard motor car.
Costume: -

Photographer: Lafayette Ltd., 179 New Bond Street, London.

No of poses: 2.

Copyright: V&A

All images on this site are copyright V&A. For further information on using or requesting copies of any images
please contact the V&A Picture Library: vaimages@vam.ac.uk including the URL of the relevant page

Provenance: Pinewood Studios; acquired 1989.

References:
Biog: Burke's Peerage; Encyclopaedia Britannica, 11th edition; Dictionary of National Biography; Who's Who; 'An Octogenarian Motorist', The Car Illustrated, Vol I, No 4, 18 June 1902, p 119; The Times, 19 April 1904, p 10a-d; T.H.S. Escott, Society in the New Reign, London, 1904, pp 240-2; Zachary Cope, The Versatile Victorian: Being the Life of Sir Henry Thompson, Bt. 1820-1904, London 1951.
See also, The Times, 27 August 1901, p 5e, 31 August, p 8e, 5 September, pp 6c & 7d-f, 6 September, p 9e, 21
September, p 11f; Sir Henry Thompson, The Motor Car: An Elementary Handbook on its Nature, Use and Management, London, 1902.
Occasion: -
Costume: -
Reproduced: (version), The Car Illustrated, Vol VI, No 74, 21 October 1903, p 243.

To Do: Check London Library catalogue for T.H.S. Escott book - originally printed as "By a Foreign Resident".