SHAPURA, RAJKUMAR OF

Neg. No: GP (L) 1247

Neg. Size: 15"x12"

Neg. Date: NONE


Sitter:
Svasti Shri Rajadhiraja Umaid Singhji II Sahib Bahadur, Raja of Shahpura. b. 7th March 1876, educ. Mayo College., Ajmer. Chief Minister of Shahpura 1912-1932. Succeeded on the death of his father, 24th June 1932 (recognised by the GOI 10th July 1932). Ascended the gadi, 27th June 1932. Abdicated in favour of his eldest son, 3rd February 1947. Received the Silver Durbar Medal (1911), Silver Jubilee Medal (1935) and Coronation Medal (1937).
Married (firstly) a sister of Raja Shri Jai Singhji Sahib, Raja of Khetri (Jaipur State) (she d. at Shahpura from phthisis, 8th August 1913). Married (secondly) at Kishengarh, December 1914, a daughter of Raja Shri Samvat Singhji Sahib, Raja of Ralaota (Kishengarh State). He had issue an only daughter by his first wife and one son and two daughters by the second.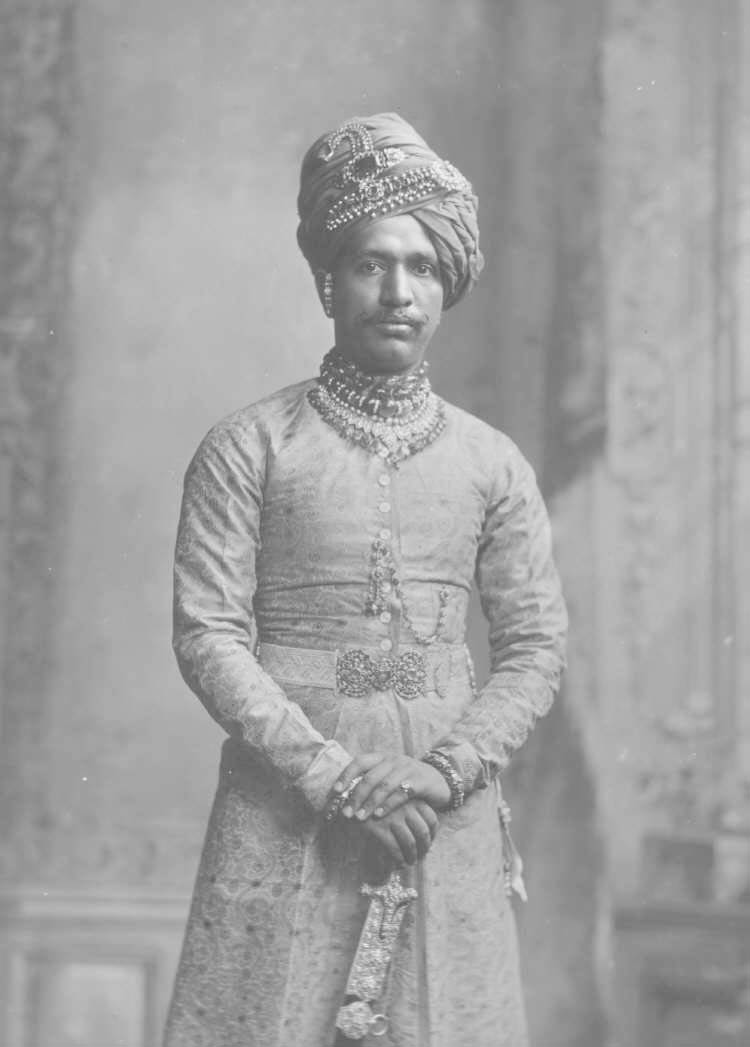 Image published in The Lafayette Studio
and Princely India, Roli Books, New Delhi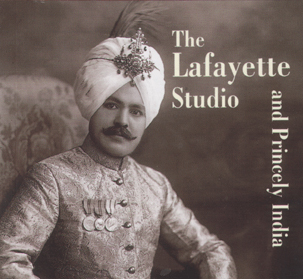 Date: 1897.
Occasion: Queen Victoria's Diamond Jubilee.
Two of the youngest princes are Raja Kumar Umaid Singh, heir-apparent of the Raja Dhiraj of Shahpura, who is twenty-one, and his younger brother, Raja Kumar Sardar Singh, both of whom began their education under an English governess. The Rajputs of Maywar [sic] from whom these young Princes descent, had brave fights to maintain their independence against the Delhi Emperors, with whose representatives they could meet in peace at last in London. The present chief has carried out large works of irrigation and has made great reserves in safety against famine. Education, law, and sanitation are all in a good condition in Shapura, where, indeed, something like our county councils has been brought into being. [Illustrated London News, 10 July 1897, p 46]
Location: -
Descr: TQL standing.
Costume: -
Jewellery: large diamond, pearl and possibly emerald sarpech, diamond ear jewels, chokers of large cabochon stones, a pearl and diamond necklace with emerald drops, possibly gold and diamond articulated bracelets, a gold and diamond ring, and jewelled watch chain and buckle.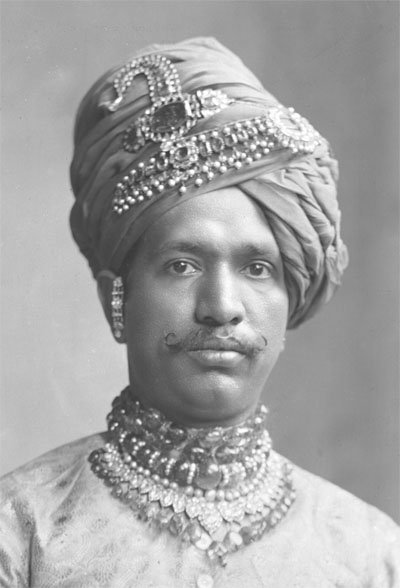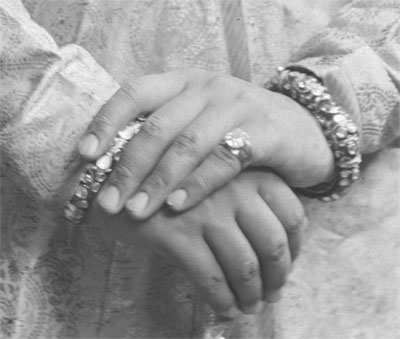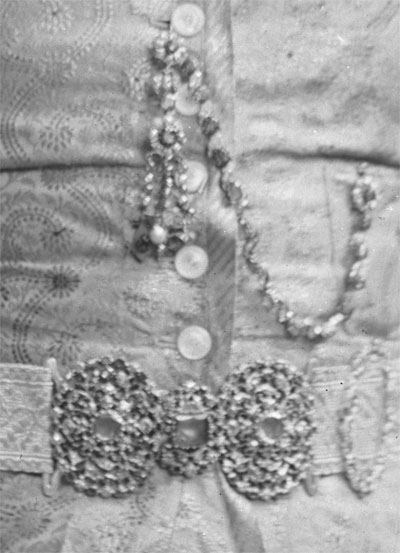 Furniture & Props: Painted backdrop.

Photographer: The firm of J. Lafayette, 179 New Bond Street, London, W.

Evidence of photographer at work: -

No of poses: 1

Copyright: V&A

All images on this site are copyright V&A. For further information on using or requesting copies of any images please contact the V&A Picture Library: vaimages@vam.ac.uk including the URL of the relevant page

Provenance: Pinewood Studios; acquired 1989.

References:
Biog: The Times, 7 June 1911, p 7b; Memoranda on the Indian States 1940, Government of India Press, New Delhi, 1940, p 278.
Occasion: -
Costume: -
Accessories: -
Reproduced: The Illustrated London News, 10 July 1897, p 46 with the caption:
Umaid Singh, Raj-Kumar of Shahpup [sic]

Acknowledgements: -