RUSSIA, GRAND DUKE MICHAEL OF
Neg. No: 3369 B
Neg. Size: 15"x12"
Neg. Date: 11-8-1902


Sitter: Grand Duke Michael Michailovitch of Russia (1861-1929).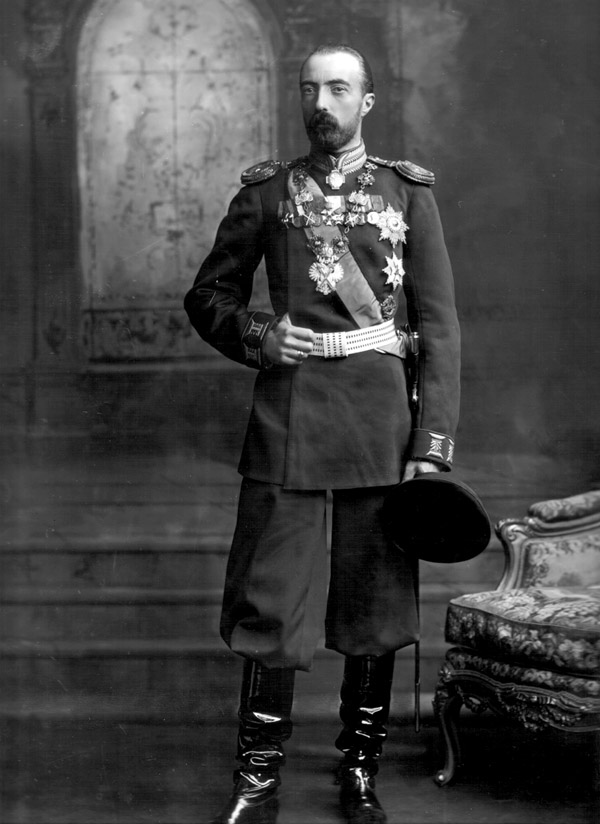 Biog: Grandson of Tsar Nicholas I of Russia.
Date: 11 August 1902.
Occasion: The Coronation of King Edward VII, 9 August 1902.
Location: The Lafayette Studio, 179 New Bond Street, London, W.
Descr: FL standing.
Costume: -
Costume Supplier: -
Orders, Decorations & Medals: Collar, badge (with diamonds), breast star (with diamonds) and sash of the Order of Saint Andrew First Called (Russia); neck badge, the Russian Orthodox Society of Palestine; breast star of an (honorary) Knight Grand Cross of the Royal Victorian Order; badge of the Alexander Cadet Corps (?) & others including the badge of the Order of St. Vladimir, Russo-Turkey campaign medal, badge of the Order of Adolf of Nassau, Alexander III Commemorative medal, and Queen Victoria Jubilee medal.
Furniture & Props: Painted backdrop.

Photographer: Lafayette Ltd., 179 New Bond Street, London, W.

Image displayed at: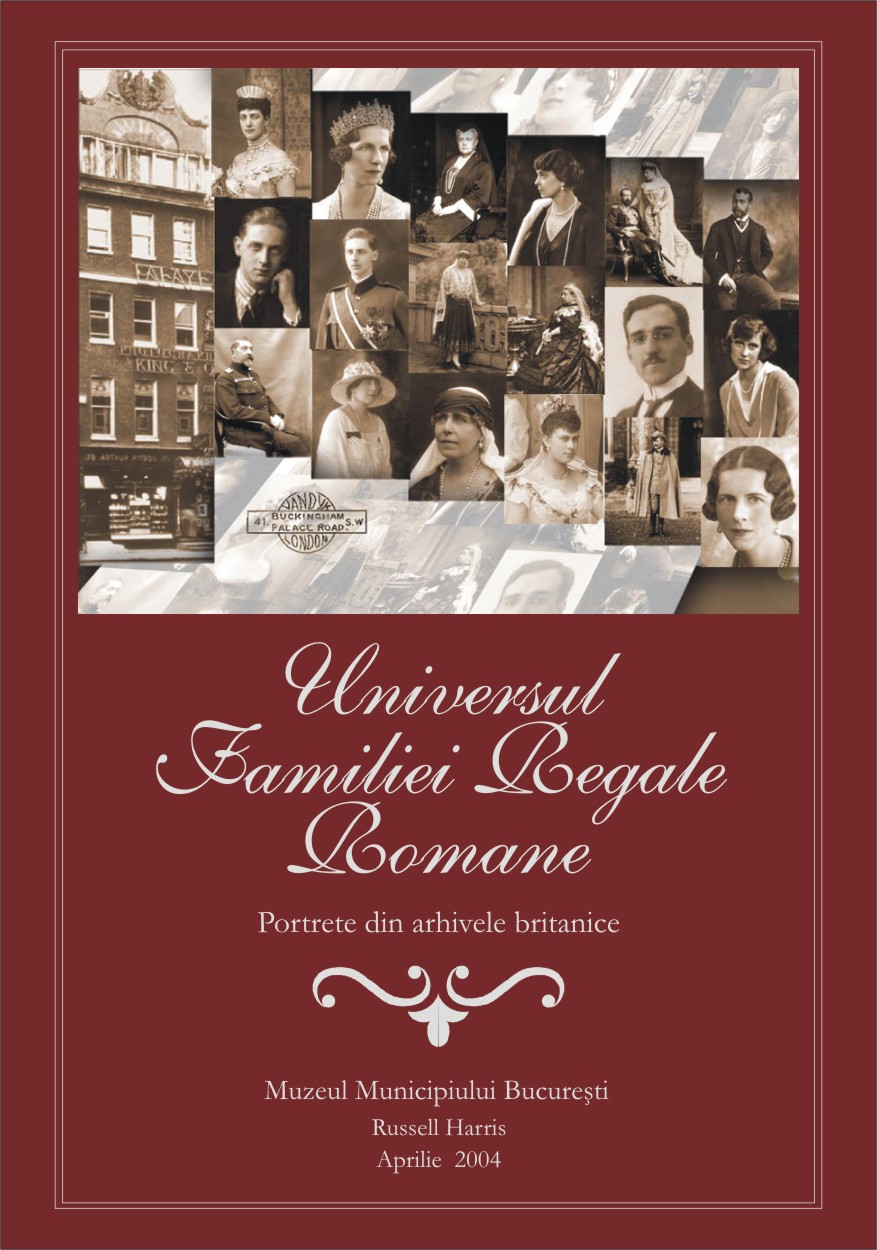 Evidence of photographer at work: -

No of related negatives:

Copyright: V&A

All images on this site are copyright V&A. For further information on using or requesting copies of any images
please contact the V&A Picture Library: vaimages@vam.ac.uk including the URL of the relevant page

Provenance: Pinewood Studios; acquired 1989.

References:

Biog: Hugh Montgomery-Massingberd ed., Burke's Royal Families of the World, Vol 1, London, 1977, p. 472a; The Times, 9 April, 1891, p. 5d; The Times, 27 April, 1929, p. 17a; The Times, 1 May 1929, p. 15f; (See also Baroness de Stoeckl, Not all Vanity, London, 1950; Baroness de Stoeckl, My Dear Marquis, London, 1952; David Chavchavadze, The Grand Dukes, USA, 1990; Raleigh Trevelyan, Grand Dukes and Diamonds: The Wernhers of Luton Hoo, London, 1991).

Occasion: -

Costume: -

Costume Supplier: -

Orders, Decorations & Medals: (Order of St. Andrew First Called) R. Werlich, Russian Orders, Decorations and Medals, Washington, 1981, p. 1. (Royal Victorian Order) Burke's Peerage. (Badge, Alexander Cadet Corps) R. Werlich, op cit, p 72; (Queen Victoria Jubilee Medal) Howard N. Cole, Coronation and Royal Commemorative Medals 1887-1977, London, 1977. (Others) Andrew Litherland, Spink's medal department.

Reproduced: (Version with Countess de Torby) Julius Bryant, The Iveagh Bequest: Kenwood, English Heritage, 1990, p 67.

Acknowledgements: (Orders etc.) Andrew Litherland, Spink's medal department, David Bownes.