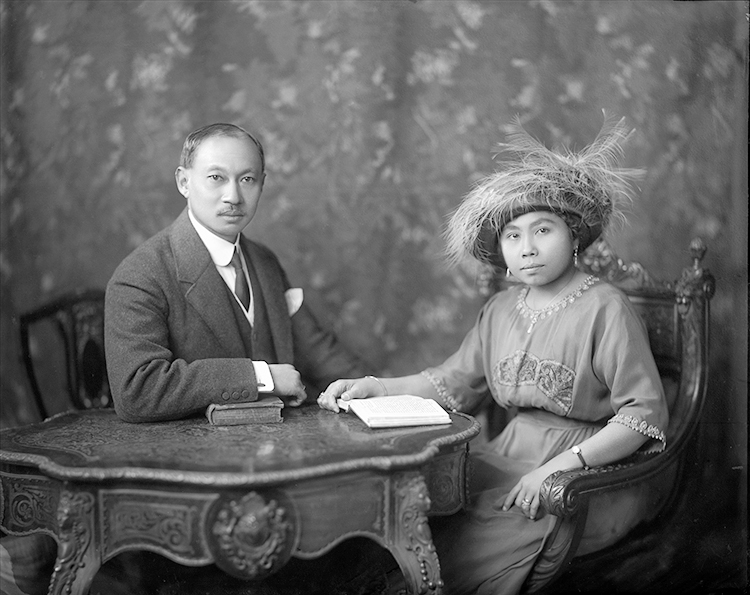 Sitters:
Prince [Phra Chao Barammawongse Ther Phra Ong Chao) Purachatra Jayakar (บุรฉัตรไชยากร) (1882-1936), Prince of Kambaengbejra; son of King Chulalongkorn (Rama V) and Ward [Chao Chom Manda Ward]; Member of Privy Council to HM King Vajiravudh 1910-1925; Inspector-General of the Royal Siamese Army 1913-1926; Commissioner General of the Royal State Railways 1913-1926; President of the Commission for the Advancement of Commerce 1922-1935; Member of the Privy Council to HM King Prajadhipok 1925-1932; Minister of Commerce and Communications 1926-1932; Member of the Supreme Council of State to HM King Prajadhipok 1931-1932; known as "the Father of the State Railways of Thailand.
Princess Prabhavasiddh Narumala, formerly HSH Princess [Mom Chao] Prabhavasiddh Narumala Chakrabandhu (1885-1963); daughter of HRH Prince Chaturanta Rasmi, Prince Chakrabardibongse and (?); m (1904) Prince Purachatra Jayakar.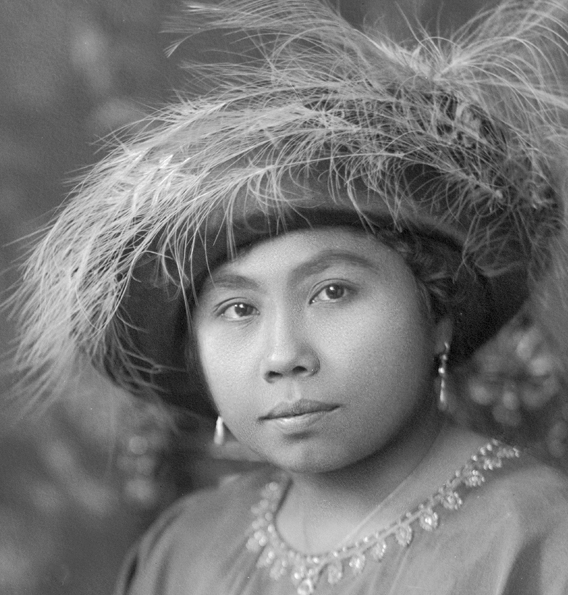 Thai stamp issued on centenary of the Prince's Birth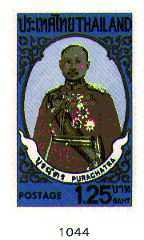 .
Jewellery: -
Furniture & Props: The princess is reading Sir Mortimer, a novel by the American writer Mary Johnston, published by Harper, New York and London, 1904. The book is open at page 122. Words visible are: "...he crept as closely as he might to her Captain, sitting there as quietly as if the teeming, musky soil were good Devon earth..."

Photographer: Lafayette Ltd
Evidence of photographer at work: -
No of poses: 1
NB: 2nd pose of Princess with son was published in The Gentlewoman, 26 June 1920, p 970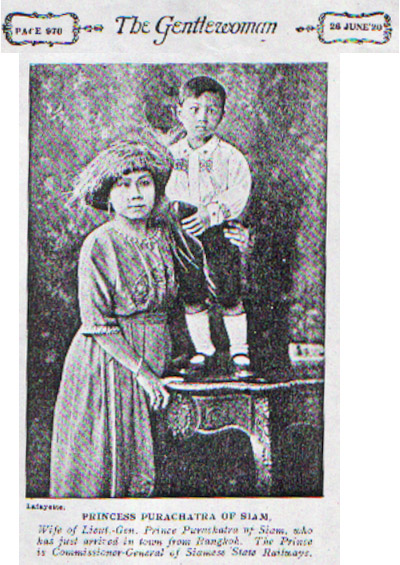 Copyright: V&A Provenance: Pinewood Studios; acquired 1989.

References
Biog: Jeffrey Finestone, The Royal Family of Thailand: The Descendants of King Chulalongkorn, London, 1989, pp 450-471.
https://en.wikipedia.org/wiki/Purachatra_Jayakara
Occasion:
Costume:
Jewellery:
Reproduced: (version) The Gentlewoman, 26 June 1920, p 970.