LATTA, LADY

Neg. No: 9018

Neg. Size: 15"x12"

Neg. Date: 30-05-1923


Sitter: Lady Latta, née Ada May Short (1875-1951).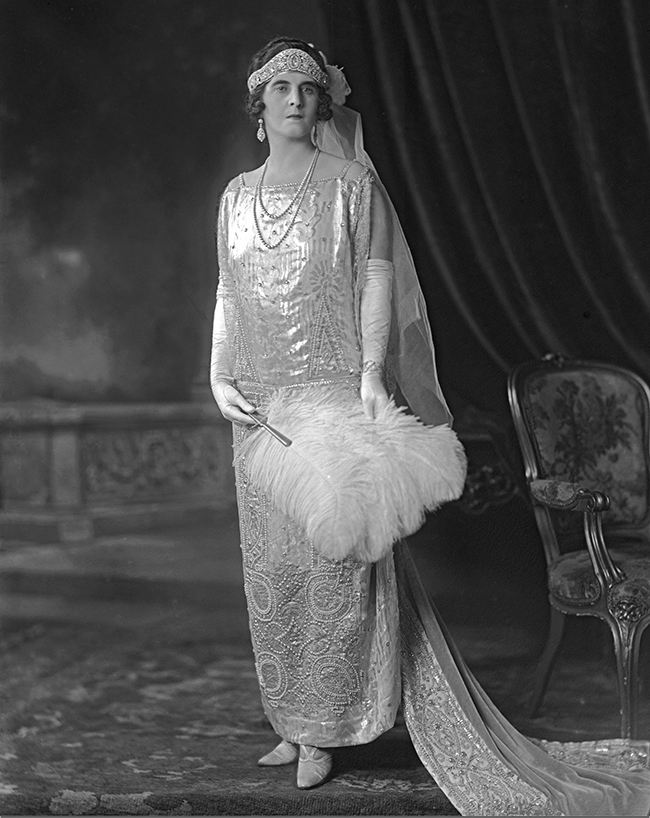 Biog: Daughter of J.Y. Short, of Asbrooke Hall, Sunderland; m. (1896) Sir John Latta, 1st and last Bt. (cr. 1920, ext. 1945), Chairman Lawther, Latta & Co., shipowners and merchants.
Date: 30 May 1923.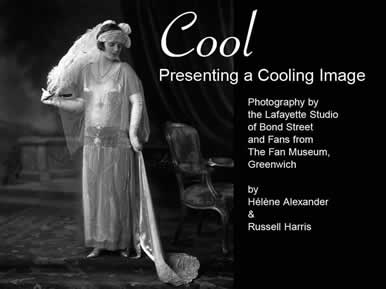 Image published in Cool, published by The Fan Museum, Greenwich
Occasion: The Court, 30 May 1923: Lady Latta was presented by the Viscountess Barrington, and herself presented her younger daughter, Miss Mary Latta.
Location: The Lafayette Studio, 160 New Bond Street, London.
Descr: FL standing.
Wife of Sir John Latta, 1st Bt, a self-made man who had made a great fortune in shipping, Lady Latta appears here at one of the peaks of her rise into society. Her husband had been knighted two years previously for his services to the country during the Boer War and the First World War, and she was making use of the Lord Chamberlain's court regulations to present her recently-engaged daughter.

In contrast to the simple lines of her daughter's dress with its restrained design which would have drawn attention to her daughter's innocence and youth, Lady Latta's dress is much more heavily ornamented - with large swathes of intricate pearl embroideries. Lady Latta also wore an extra row of pearls and a Boucheron-style sapphire and diamond kokoshnik tiara. Her dress bears some resemblance to those made by the court dressmaker, Mrs Handley-Seymour. Lady Latta is holding a fine conventional ostrich feather fan, uncurled, which was the fashionable format, perhaps with added marabou to give a more frothy appearance.

A rather more severely-posed portrait of Lady Latta from this session was published in The Tatler ten days later.

The unsympathetic Lady Latta was remembered during World War II by the society photographer, Brodrick Haldane, when she and her husband were living in a London hotel, where she claimed "We're living hand-to-mouth at the Dorchester. I don't know if you would really like to come here because the food is dreadful… All the time salmon, always salmon,"

None of the seven extant negatives of Miss Latta or her mother contains a joint portrait.
Costume: -
Costume Designer: -
Costume Supplier: -
Jewellery: -
Furniture & Props: Painted backdrop; Louis XV style giltwood armchair.

Photographer: Lafayette Ltd., 160 New Bond Street, London.

Evidence of photographer at work: -

No of poses: 4.

Copyright: V&A

All images on this site are copyright V&A. For further information on using or requesting copies of any images
please contact the V&A Picture Library: vaimages@vam.ac.uk including the URL of the relevant page

Provenance: Pinewood Studios; acquired 1989.

References:
Biog: Burke's Peerage; Roddy Martine, Time Exposure: The Life of Brodrick Haldane, Photographer 1912-1996, Arcadia Books, London, 1999
Occasion: The Times, 1 June 1923, p 17f; The Tatler, 6 June 1923, p 365.
Costume: -
Costume Designer: -
Costume Supplier: -
Jewellery: -
Reproduced: [Version] The Gentlewoman, 9 June 1923, p 705.

Additional Information: -

Acknowledgements: -