KEDAH, SULTAN OF

Neg. No: (GP) 7061a

Neg. Size: 15"x12"

Neg. Date: 30-06-1911


Sitter: Colonel HH Paduka Sri Sultan 'Abdu'l Hamid Halim Shah II ibni al-Marhum Sultan Ahmad Taj ud-din al-Mukarram Shah, Sultan and Yang di-Pertuan of the State of Kedah Dar ul-Aman, KCMG (1864-1943) [Malaysia]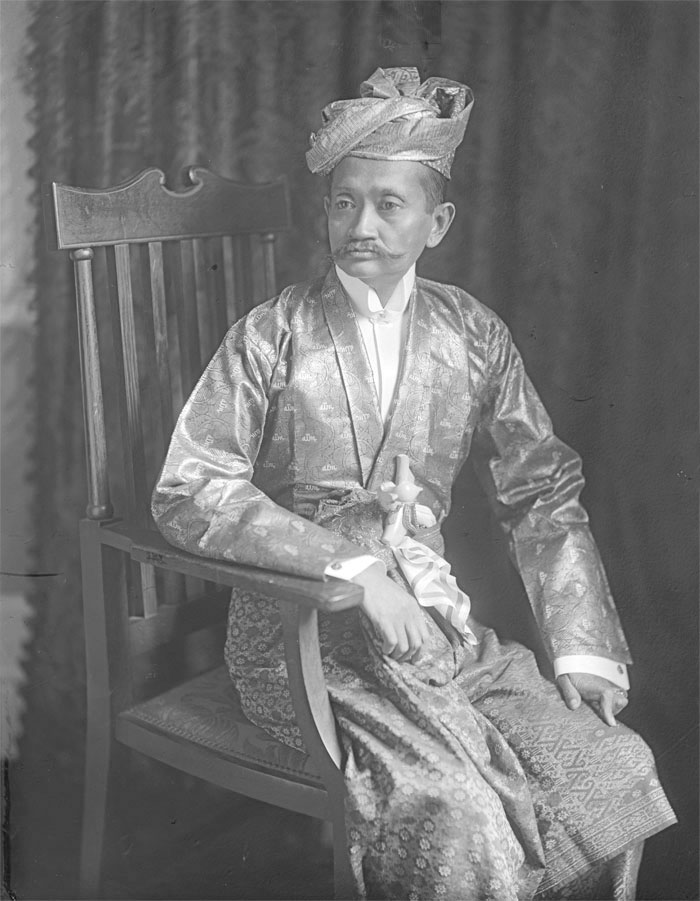 Image published in: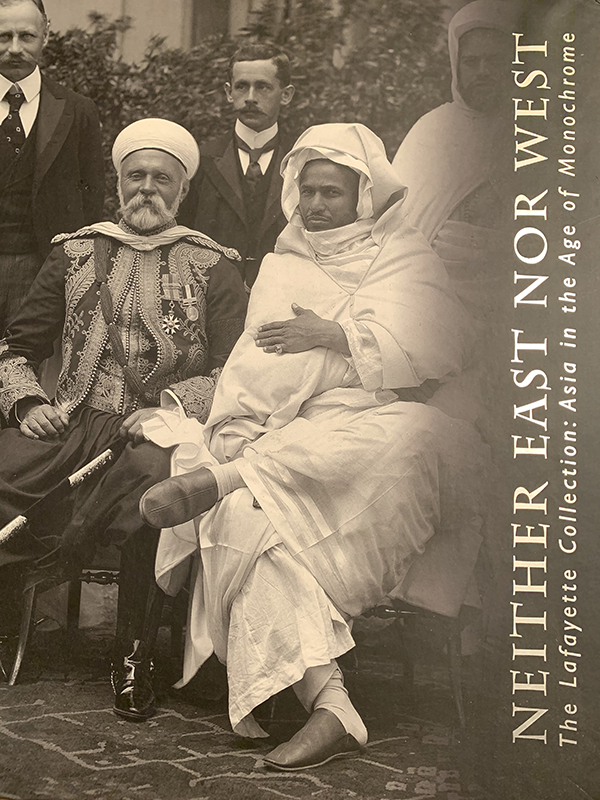 Biog: Reigned 1882-1943
Date: 30 June 1911
Occasion: Visit to Buckingham Palace on the morning of 30 June 1911 to receive the Insignia of a Knight Commander of The Most Distinguished Order of St. Michael and St. George, conferred in connection with the Coronation of King George V, 22 June 1911.
Location: -
Descr: TQL seated.
Costume: Silk jacket with the motif "Ya Allah" in Arabic characters [NB sometimes the wording appears upside-down]; sarong.(1)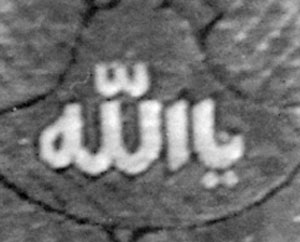 the motif "Ya Allah" in Arabic characters
Costume Supplier: -
Orders, Decorations & Medals: -
Furniture & Props: -

Photographer: Lafayette Ltd., 179 New Bond Street, London, W.

Evidence of photographer at work: -

No of poses: 1.

Copyright: V&A

All images on this site are copyright V&A. For further information on using or requesting copies of any images please contact the V&A Picture Library: vaimages@vam.ac.uk including the URL of the relevant page

Provenance: Pinewood Studios; acquired 1989.

References:
Biog: The Singapore and Straights Directory 1919, Singapore, 1919; R.F. Tapsell, Monarchs, Rulers, Dynasties and Kingdoms of the World, London, 1983; J.M. Gullick, Malay Society in the Late Nineteenth Century, Oxford, 1989, p 37 and passim.
Occasion: The Times, 20 June 1911, p 8c & 9c and 1 July 1911, p 11a; Hugh Montgomery, The Coronation of Their Majesties King George V and Queen Mary in Westminster Abbey, on 22 June 1911, London, 1912 (?), p 78.
Costume: -
Orders, Decorations & Medals: -
Reproduced: -

Acknowledgements: Barbara Borkowy, Russell Harris, Jane Meadows. Christopher Buyers, Royalark: http://www.4dw.net/royalark/Malaysia/kedah7.htm

1. "When Abdul Hamid of Kedah visited London in 1911 to attend the Coronation, he brought no Malay costume with him. Buckingham Palace, however, indicated that if he was to ride in the procession he must wear his national dress. He then arranged with a London tailor to make what was required, including a folded head-cloth..." J.M. Gullick, op cit, p 58.