INSKIP [SIC]
Neg. No: COPY (GP) LE 1066
Neg. Size: 15x12
Neg. Date: -


Sitter: Major Percy Sidney Inskipp (1871-1941).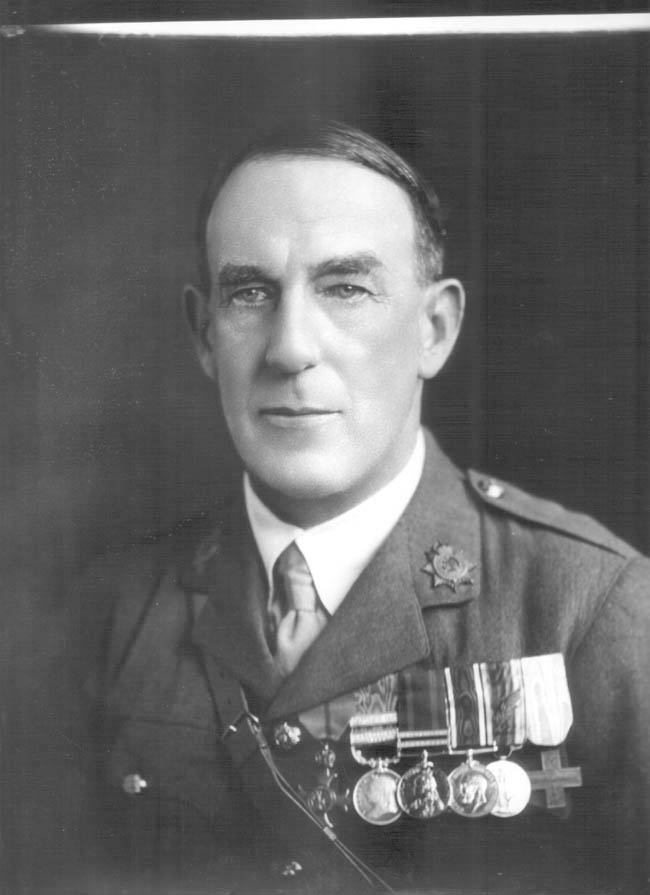 Biog: Major, Royal Army Service Corps 1915-20; General Manager of the British South Africa Company, Rhodesia; Member of Rhodesian Legislative Assembly.
Date: c. 1919.
Occasion: -
Location: -
Descr: -
Costume: Service Dress uniform, Major, Royal Army Service Corps.
Orders, Decorations & Medals: Badge of an Officer of the Order of The British Empire (military division) [O.B.E. cr. 1 January 1919]; British South Africa Company Medal 1890-1897 with two clasps, 'Mashonaland 1890', 'Rhodesia 1896'; Queen's South Africa Medal 1899-1902 with two clasps, 'Rhodesia' and 'Transvaal'; British War Medal 1914-1920; Allied Victory Medal 1914-1919 with oak leaf; The Italian War Cross.
Furniture & Props: -

Photographer: Lafayette Ltd., 179 New Bond Street, London.

Evidence of photographer at work: -

No of poses: 1 [Negative marked 'repro from 223371']

Copyright: V&A

All images on this site are copyright V&A. For further information on using or requesting copies of any images
please contact the V&A Picture Library: vaimages@vam.ac.uk including the URL of the relevant page

Provenance: Pinewood Studios; acquired 1989.

References:

Biog: The Army List, 1915-20; The Times, 26 March 1941, p 7f; The Rhodesia Herald, 28 March 1941, p 7g.

Occasion: -

Costume: Dress Regulations for the Army, London, 1911.

Orders, Decorations & Medals: (O.B.E.) A. Winton Thorpe, ed., Handbook to The Most Excellent Order of the British Empire, (facsimile edition), London, 1988; (Others) Sale Catalogue: Auction of the Collection of Orders, Decorations and Campaign Medals formed by A. A. Upfill-Brown: The Property of the Trustees Pasturehill Trust, Luxembourg, Westbury Hotel, London W1, Wednesday 4 December 1991, p 76, sold by Buckland, Dix and Wood of 17 Piccadilly Arcade, Piccadilly, London SW1.

Reproduced: -

Acknowledgements: (Orders etc) David Bownes, David Stanley.