HARDINGE, LORD
Neg. No: 3349
Neg. Size: 15x12"
Neg. Date: 8-8-1902


Sitter: Captain, later Colonel, Henry Charles Hardinge, 3rd Viscount Hardinge (1857-1924). (brother of Charles, Baron Hardinge of Penshurst, viceroy of India 1910-16)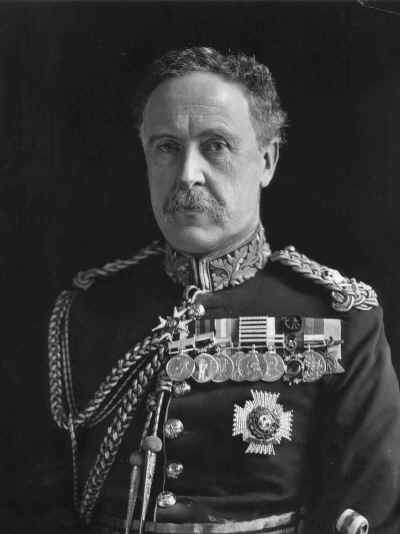 Biog: Captain The Rifle Brigade, 1884; Colonel Commanding 7th Battalion The Rifle Brigade, 1911; A.D.C. on the staff of Lord Roberts; A.D.C to the King.
Date: 8 August 1902.
Occasion: The Coronation of King Edward VII, 9 August 1902.
Location: The Lafayette Studio, 179, New Bond Street, London.
Descr: FL standing.
Costume: Peer's Robes over Full Dress uniform, Captain, The Rifle Brigade (The Prince Consort's Own).
Furniture & Props: Painted backdrop; chair.

Photographer: Lafayette Ltd., 179 New Bond Street, London.

Evidence of photographer at work: -

No of poses: 1.

Copyright: V&A

All images on this site are copyright V&A. For further information on using or requesting copies of any images please contact the V&A Picture Library: vaimages@vam.ac.uk including the URL of the relevant page

Provenance: Pinewood Studios; acquired 1989.

References:

Biog: Burke's Peerage; The Complete Peerage; Who's Who; The Army List, 1902; The Times, 1 May 1924, p. 18d.

Occasion: (The Coronation: The King's Procession) The Times, 11 August 1902, p. 5d.

Costume: (Peer's Robes) H. Graham Bennet, ed, Dress Worn by Gentlemen at His Majesty's Court and on Occasions of Ceremony, London, 1903; (uniform) Dress Regulations for the Army, London, 1900.

Reproduced: -

Acknowledgements: