Wilmot, Mrs Eardley
Neg. No: L 8189
Neg. Size: 12"x10"
Neg. Date: 21-05-1924


Sitter: Mrs Edward Gwynne Eardley-Wilmot, née Jane Millicent Scott (d 1964)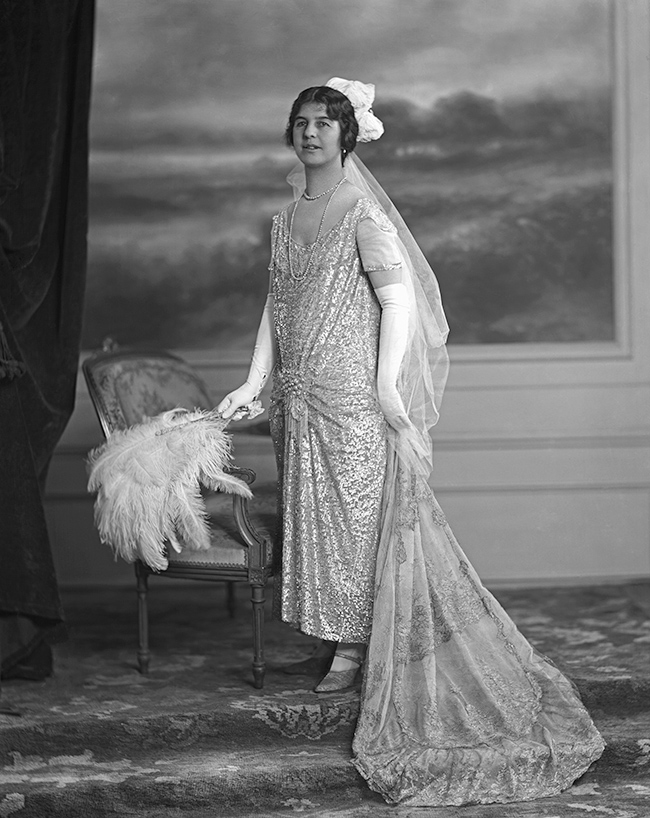 Biog: OBE (1920); Only daughter of Sir James William Scott, 1st Bt, of Yews, Windermere; m (1904) Edward Gwynne Eardley-Wilmot, elder son of Robert, brother of Sir John Eardley Eardley-Wilmot, 2nd Bt
Date: 21 May 1924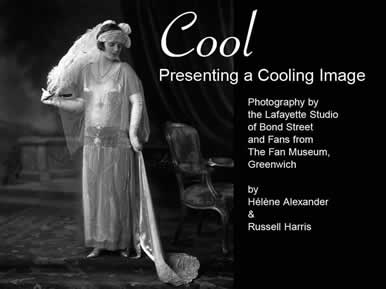 Image published in Cool, published by The Fan Museum, Greenwich
Occasion: The Court, 21 May 1924; presented her daughter, Miss Elizabeth Eardley-Wilmot and her 1st cousin, Mrs Charles Wynne Jones
Location: The Lafyaette Studio, 160 New Bond Street, London W
Descr: FL standing
Costume: Court dress:
"By the 1920s trains were generally light-weight and much less fussy which allowed a more elegant line. However, in contrast to pre-war fashions which favoured stays and corsets and all manner of rigid undergarments to force the body into a more curvaceous feminine shape, it is apparent that the flapper-style dress did not flatter women whose own bearing could not carry it off.
In this image, dated 21 May 1924, Mrs Eardley-Wilmot is seen on the day she presented her daughter and her first cousin at Court. Her daughter and cousin were each photographed separately."
[RH - Presenting a Cooling Image]
Orders, Decorations & Medals: -
Furniture & Props: -

Photographer: Lafayette Ltd., 160 New Bond Street, London.

Evidence of photographer at work: -

No of poses: 4.

Copyright: V&A

All images on this site are copyright V&A. For further information on using or requesting copies of any images
please contact the V&A Picture Library: vaimages@vam.ac.uk including the URL of the relevant page

Provenance: Pinewood Studios; acquired 1989.

References:

Biog:

Occasion: The Times, 22 May 1924, p 19e and 23 May 1924, p 10f

Costume: -

Orders, Decorations & Medals:-

Reproduced: -

Additional Information: -

Acknowledgements: -