CABLE, LADY
Neg. No: (GP) 3642A
Neg. Size: 12"x10"
Neg. Date: 13-07-1906


Sitter: Lady Lilian Sarah Cable, later Baroness Cable, née Sparkes ( ).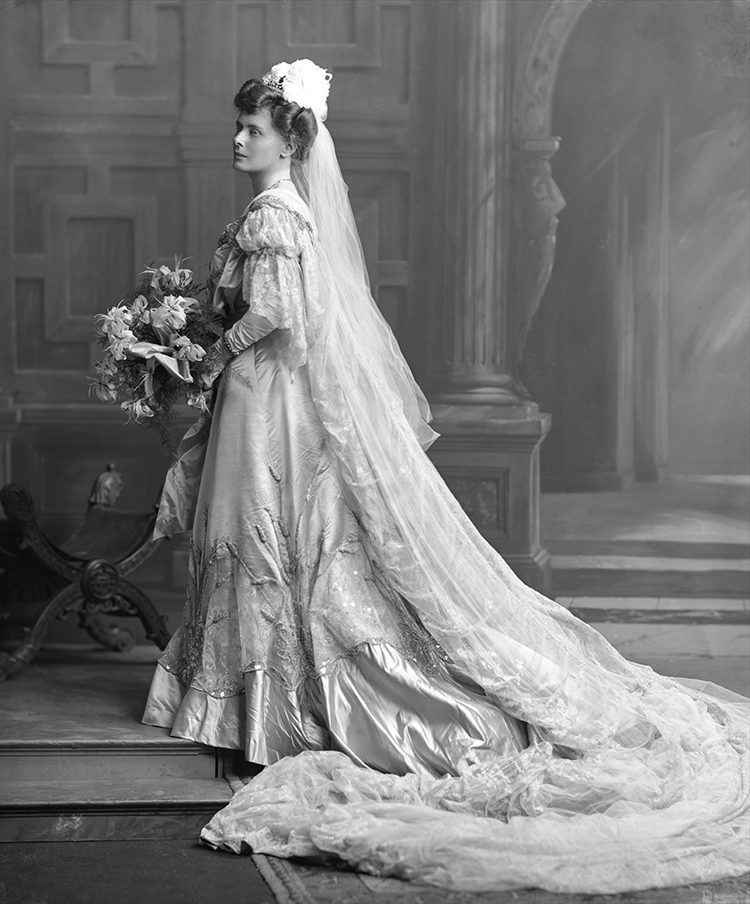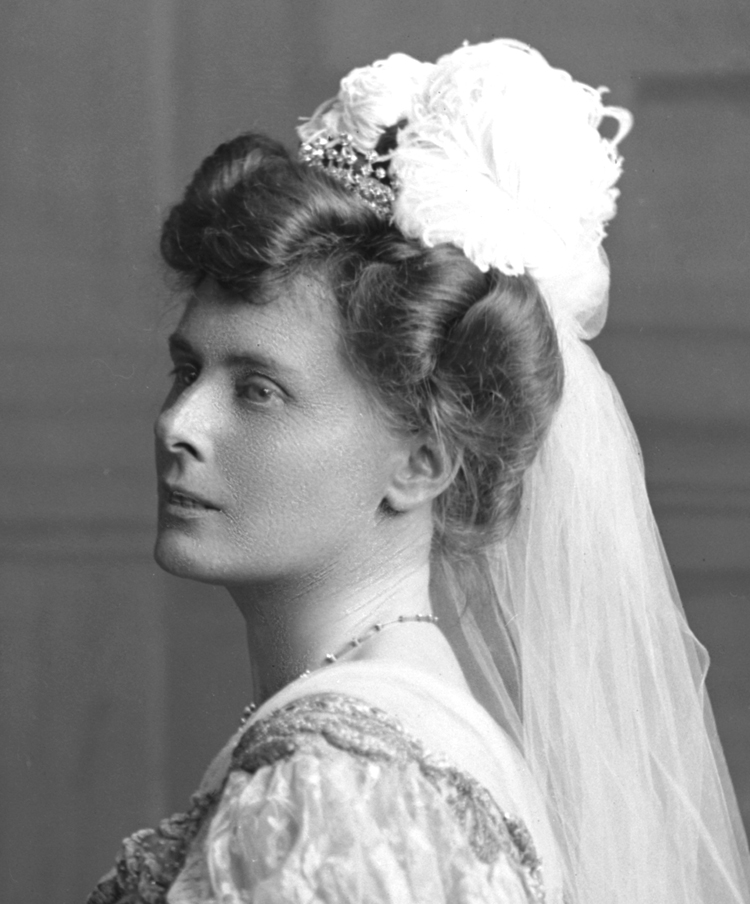 Lady Cable, née Lilian Sarah Sparkes (1861-1937) was presented by the wife of the home secretary, Mrs Herbert Gladstone, in connection with her husband's enoblement and her change of status from Mrs to Lady.

Summoned to the last Court of the Season, Lady Cable wears a gown of yellow satin with lace insertion and embroidered gold wheat-ears and irridescent flowers and train of Limerick lace. The gown has a hem of yellow satin.

Married in 1888 to an Indian-born British merchant and financier who "made notable contributions to the industrial development of India, and played a useful part in her public life". They had five children, but their only surviving son died in action in 1915.

In later life Lady Cable carried out many philanthropic works and was honoured by Queen Mary for her work for the Queen's Institute of District Nursing.

Biog: Daughter of Weston Joseph Sparkes, of Dawlish; m. (1888) Ernest Cable, 1st and last Baron Cable of Ideford (Kt. cr. 1906; Baron cr. 1921).
Date: 13 July 1906.
Occasion: The Court, 13 July 1906: presented by Mrs. H. Gladstone.
Location: The Lafayette Studio, 179 New Bond Street, London.
Descr: FL standing.
Costume: Court dress.
Costume Designer: -
Costume Supplier: -
Jewellery: -
Furniture & Props: Painted backdrop; wooden carved chair of curule form.

Photographer: Lafayette Ltd., 179 New Bond Street, London.

Evidence of photographer at work: -

No of poses: 1.

Copyright: V&A Provenance: Pinewood Studios; acquired 1989.

References:

Biog: Burke's Peerage.

Occasion: The Times, 16 July 1906, p 11c.

Costume: -

Costume Designer: -

Costume Supplier: -

Jewellery: -

Reproduced: A.C. Fox-Davies (ed.), Their Majesties' Court, 1906, London, 1907, plate 283.

Additional Information: -

Acknowledgements: -