BALFOUR, A. J.

Neg. No: (0007)

Neg. Size: 12"x10"

Neg. Date: None


Sitter: Arthur James Balfour (1848-1930), later 1st Earl of Balfour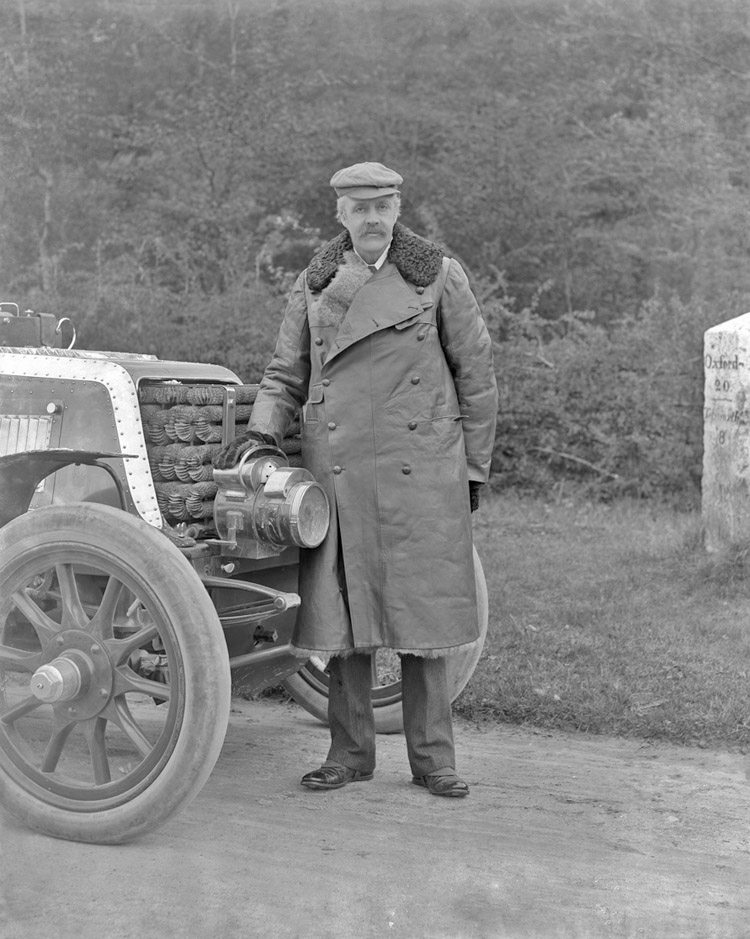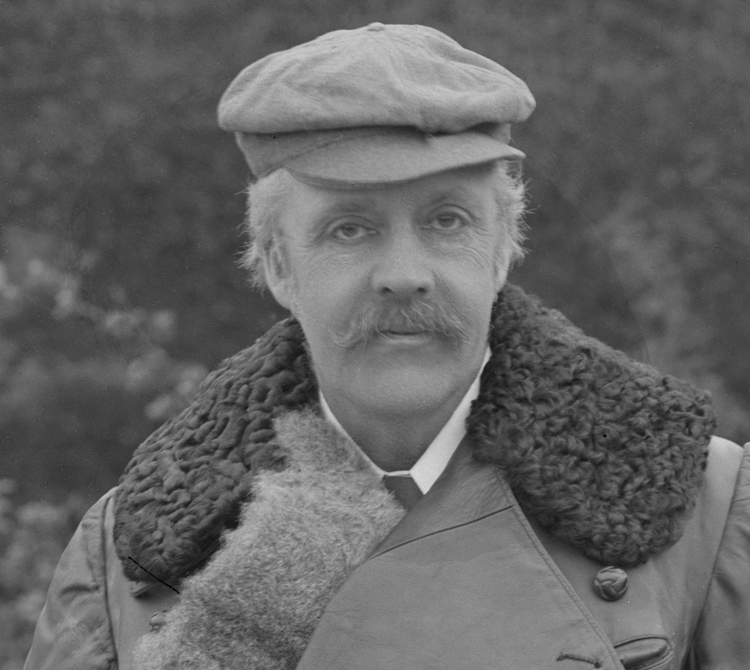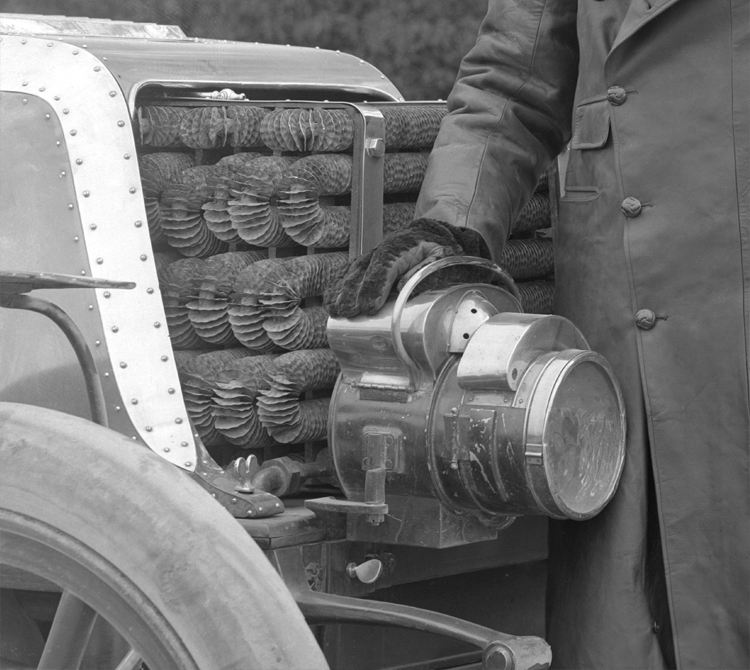 Similar image
published as a Tuck's Oilette card
Arthur James Balfour, later 1st Earl Balfour (1848-1930) standing by a four-cylinder, 4.5-litre, 24 hp Daimler motor car.
He was equally famous as a philosopher on contemporary religious issues as he was as a statesmen and also Prime Minister (1902-1905) of Great Britain.Balfour entered politics under the wings of his famous uncle, Lord Salisbury, who was three times Prime Minister. He offered his nephew various posts in government from 1885 on, leading up to his appointment as Leader of the House of Commons in 1892.Balfour replaced his uncle as Prime Minister in 1902. His government achieved educational reform (1902), ended the Boer War, passed the Irish Land Purchase Act (1903), created the Committee of Imperial Defence (1904), and inaugurated the Franco-British Entente. He resigned in 1905 over a free trade dispute, but remained leader of the Conservative Party until 1911.
In 1915 he returned to government, and by 1916 became Foreign Secretary and authored the famous "Balfour Declaration" of 1917 which paved the way for the creation of the state of Israel in 1948.Famous and admired as a formidable parliamentary debater, in private life Balfour remained a bachelor. He was an excellent golfer and played tennis well into his old age.He was also a genuine enthusiast of the motor car. His first vehicle, acquired in 1900, was a little De Dion "whose four occupants sat facing each other round the steering handle, exposed to wind and weather." It often broke down, but Balfour still used it to travel to important appointments, even when it meant replacing the constantly dying head-lamps on a dark windy October evening with a large stable lantern, which he waved about from his seat beside the chauffeur all the way to Edinburgh in Scotland.
In this photograph he is pictured in front of the four-cylinder, 4.5-litre, 24 hp Daimler motor car which belonged to his friend, the Hon. John Scott Montague (later Lord Montague of Beaulieu). The image was made in May 1902 during the "Hill-Climbing and Consumption Trials" - the Automobile Club's tests on the London-Oxford Road (hence a mile-stone visible in the background!) - to which Balfour was invited and driven by his host. Scott-Montague was about to launch a new society weekly, The Car Illustrated, and used this event to forge an image of the future Prime Minister as a committed promoter of the new mode of travel. The photograph was published on 28 May 1902, in the very first issue of the magazine, together with a visionary letter to the readers from Balfour himself.
Biog: Prime Minister 1902-1905.
Date: c. May 1902.
Occasion: Photograph for The Car Illustrated magazine.
Location: (see milestone).
Descr: Full length, exterior with 1901 Daimler 4.5 ltr., 4 cyl. motor car.
Costume: -

Photographer: Lafayette Ltd., 179 New Bond Street, London.
No of poses: 1.
Copyright: V&A
All images on this site are copyright V&A. For further information on using or requesting copies of any images
please contact the V&A Picture Library: vaimages@vam.ac.uk including the URL of the relevant page
Provenance: Pinewood Studios; acquired 1989.

References: Biog: Dictionary of National Biography, Burke's Peerage, Who's Who.
Costume: - Reproduced: The Car Illustrated magazine, Vol 1, No. 1, 28 May 1902, p 5; (version) The Car Illustrated magazine, 23 July 1902, p 257.

Additional Information: -